From 18th November 2022 to 1st January 2023
The Advent Basilica, winner of the Best Christmas Market in Europe award of 2022, is without doubt one of the most beautiful Christmas fairs in Europe. 
In love, and safety - with this slogan, the Advent Basilica, Budapest's uniquely beautiful Christmas fair, opens its doors. In 2022, in the online voting of the European Best Destinations, it has been voted as the most beautiful Christmas market in Europe. The Advent at the Basilica awaits its visitors from November 18 until the first day of the new year in front of St. Stephen's Basilica in one of the most impressive squares of the Hungarian capital.
True to the tradition of this year's 11-year-old Advent Basilica, it promises an unparalleled festive atmosphere, quality pastimes, a special gastronomic offer and a more colourful program than ever before - all with safety measures that allow for cloudless celebrations during a coronavirus epidemic.
More than 100 artisan and gastronomic vendors offer their portico, the latter in addition to the popular fair food, as well as many delicacies available only here.
The spectacularly decorated atmosphere of the fair itself is completed by the highly successful lightshow projected each day of the fair on the facade of the basilica in recent years.
True to Christmas traditions each advent Sunday a new candle will be lit on our shared advent wreath. The lighting ceremony will be accompanied by different musical numbers performing their special celebratory holiday programs.
The organizers will once again set up the interactive selfie-point, which debuted with great success last year. Entrepreneurial shoppers can conjure a unique pattern on the facade of the Basilica to then take a photo and post the work they have created themselves.
As Christmas is the holiday of love and caring for each other, organisers have made sure to include several charity organisations into their program, thus living up to their motto and to Christian values by helping the less fortunate and those in need.   
Besides a crowd favourite returning program the photo exhibition, which focuses on comparing Christmases from before and nowadays, this year for the first time, visitors will get a chance to deep dive into the mastery of a traditional Hungarian blacksmith. The forger's amazing demonstration will include showing the crowd how horseshoes and coat hooks were and are made today in a blacksmith workshop.
In addition to a number of family and children's programs, such as meeting Santa Claus, a free ice rink with skates will be set up for children to use from the 18th of November.
The fair's stage will be full of musical numbers, such as singers, bands and several kinds of choirs to guarantee a true festive atmosphere, that brings visitors right back to their childhood Christmas memories. 

Best hotels for Christmas
in Budapest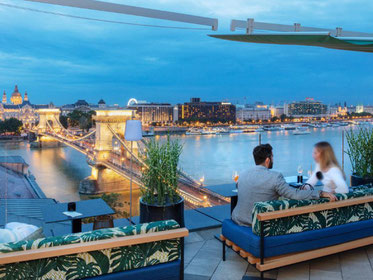 Close to popular attractions
Offering spectacular views of Budapest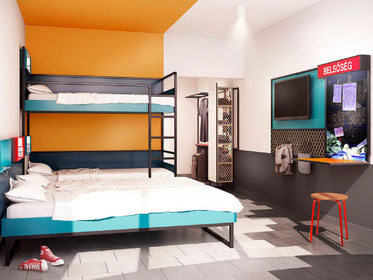 One of the best-rated locations in Budapest
Family rooms, great location, friendly staff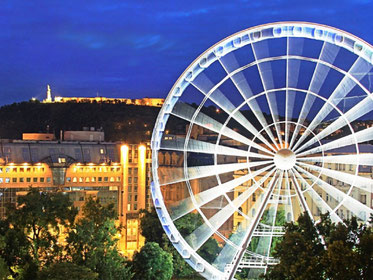 Situated in the real heart of Budapest,
Location, city view, spa and wellness centre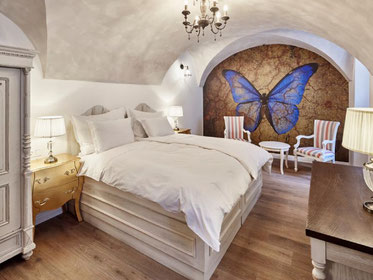 400 m from Matthias Church
Great breakfast, perfect location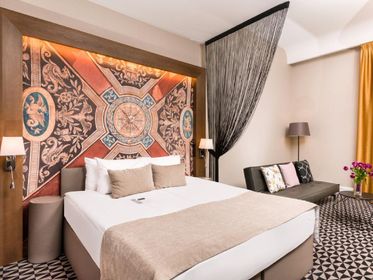 3-minute walk from St.Stephen's Basilica
Family rooms, great location, friendly staff

Tours & Activities
in Budapest

Christmas in Budapest
image gallery

Top things to do
in Budapest during the Advent feast at the Basilica
Buy Selected Handcrafted Items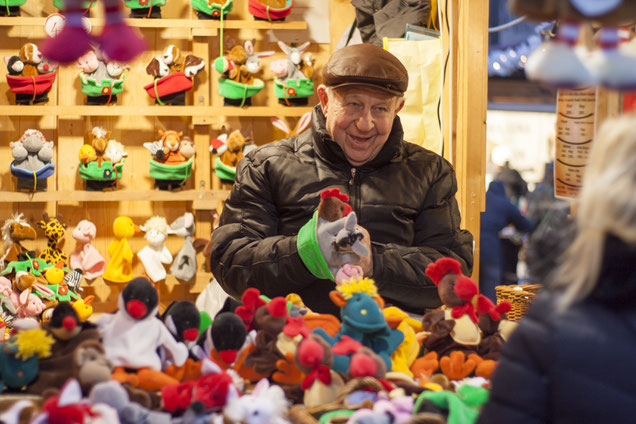 In the fairy-tale huts Square visitors can browse through the remarkable products of almost eighty craftsmen, and will find unique, hand-crafted works of folk and applied art, textile and leather goods, pottery and jewellery along with designer clothes and accessories, or works of photographers and graphic artists. 
Eat and Drink with Ecological Consciousness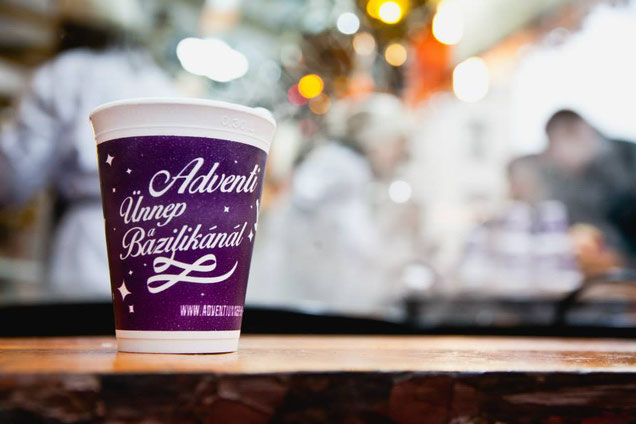 You can have a glass of mulled wine with your partner, friends, or colleagues, while tasting the unique culinary selection. Anyone can find nibbles of his or her preference: enthusiasts of the traditional style can taste hand-made chocolate, honey cake or chimney cake, while gourmands may choose from a wide range of unique and surprising versions of street food classics such as hot dogs, sandwiches and burgers. Waste will be collected for recycling, and only special biodegradable cups, plates and cutlery will be used.
Enjoy 3D Artistic Video Mapping
Each day of the Feast we will decor the facade of the Basilica with majestic video mapping worthy of Advent after dawn. Every 30 minutes a visual experience: a new, monumental 3-dimensional video mapping will charm the admirers of the festive Christmas atmosphere. 

Christmas in Budapest
Video

Best in Europe.
For an enchanted Christmas in Europe