From 17th November to 31st December 2022
A unique Christmas market in Switzerland
Since 2015, the Christmas markets of Lausanne have been improving and transforming the city of Lausanne into a joyful celebration throughout the month of December. With a concept of themed places in the city center, Bô Noël allows visitors to discover Lausanne, its particular typology on a hill overlooking the lake, and the charm of its historic alleys. A unique experience that makes Lausanne exciting and contagiously attractive.
This year, the Christmas markets will be inaugurated on the 17 November 2022 through different activities in the city. For the first time ever, the Christmas market events will be carried out through to New Year's Eve, ending with a big New Year's celebration.

Best hotel deals for Christmas
in Lausanne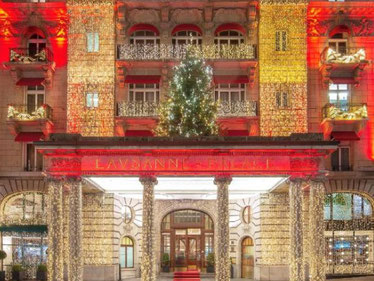 Lausanne Palace  
★★★★★
The Christmas market is 200 m away
Panoramic views of the city and Lake Geneva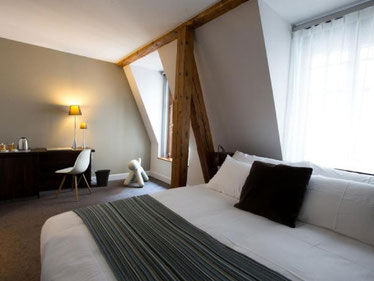 Hôtel des Voyageurs 
★★★
The Christmas market is 300 m away
This hotel has an excellent location score of 9.5

Tours & Activities
in Lausanne

Christmas in Lausanne
image gallery

Top things to do
for Christmas in Lausanne
GUIDED FOOD-TASTING TOURS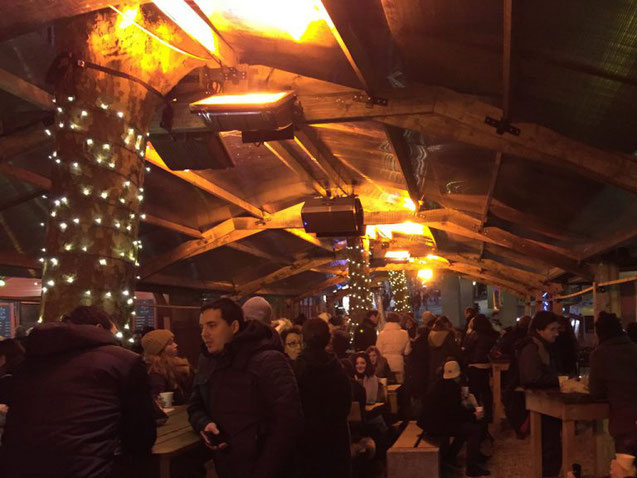 We will welcome you a traditional hot drink (hot apple must). There will then be a 1h visit of the Lausanne Festival of Lights with a specialised guide followed by malakoffs, a glass of wine Vaudois and cheese fondue at a reserved table in the Iglô du Terroir.
Visits can take place every day on reservation for a group of 15 people minimum. Otherwise they will be held on Thursday and Friday from 7 pm to 9 pm on registration.
THE LARGE ST-FRANCOIS COVERED MARKET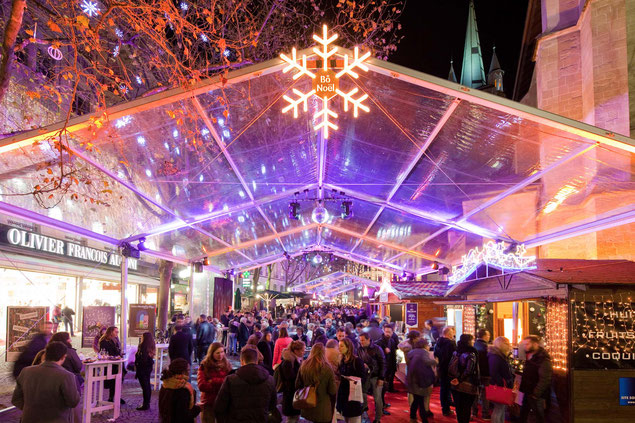 The Saint-François market remains the heart of the Christmas markets in Lausanne and its success is confirmed from year to year. New platform spaces for the public will be created allowing for more user-friendliness and a separation with crossing point areas. Between traditional raclette, oysters of the sea and traders of the world, this market offers an exceptional diversity in the heart of the Bourg Street, the luxury shops district.
THE LOCAL TERROIR AND WINE MARKET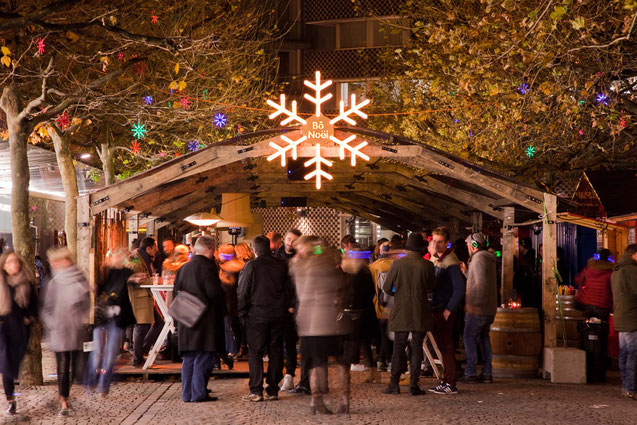 This market is developed around an igloo in the centre of the square. This spot offers cheese fondues and local delicatessens. A series of small chalets will be put up under a long canopy to present products from the Vaud area but also those of the neighbouring cantons.
This year's new addition is the large Vaud farmhouse, built in straw and wood walls made from local materials. It will present the aop cheese making from etivaz as well as an artisanal brewery that will brew a Vaud beer!

Best in Europe.
For an enchanted Christmas in Europe