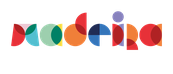 From 1st December 2022 to 8th January 2023
Madeira, a Portuguese island, celebrates to the fullest the arrival of Christmas season, with a traditional Christmas market, held in Avenida Arriaga central walkways, at the heart of its main capital – Funchal.
Discover the variety of products in display, exotic flowers and other traditional souvenirs, while experiencing and tasting some of the typical delicacies and drinks of this season, while enjoying the merriment and a very welcoming ambience. Partake in the glee of this season festivities, enjoy the daily activities and entertainment shows, such as Christmas Carols and performances by folklore groups.
In the mist of this charming ambiance pay a visit to the Blandy's Wine Lodges, taste and discover the history behind the iconic and awarded Madeira Wine.
Funchal Municipal Garden, grants you the chance to admire Christmas decorations, a venue that invites toddlers to discover hideaways, while playing and having fun in this Christmas setting.

Hotels and Apartments
in Madeira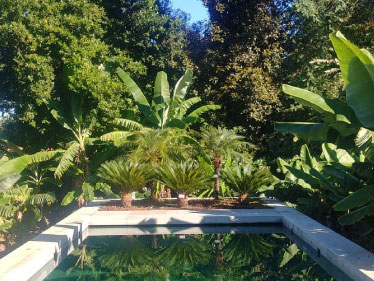 Quinta da Casa Branca 
★★★★★
The Christmas market is 1.8km away
Beautiful gardens, excellent staff, pools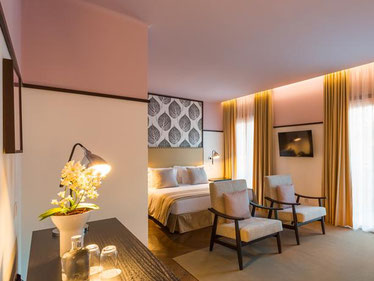 Castanheiro Boutique ★★

★

★
The Christmas market is 400m away
SPA with hydrotherapy pool, sauna, turkish bath

Christmas in Madeira
image gallery

Top things to do
for Christmas in Madeira
Visit the typical Etnographic village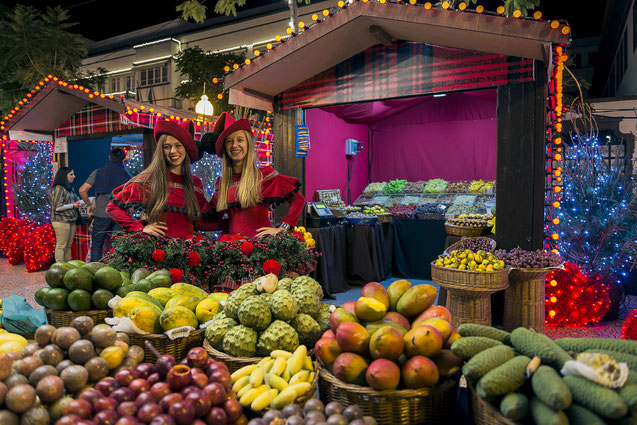 Madeira´s Christmas season presents you with multiple curiosities, like a typical village placed at Largo da Restauração, where visitors may discover and taste some of the this season´s typical drinks such as poncha and homemade liquors, in addition to other Christmas delicacies such as the Madeira Honey Cake, the Bolo do Caco, (typical homemade bread), and also very tasty Sandes de Carne-vinho ´Alhos (sandwiches with chunks of pork marinated in wine and garlic).
Feel the magic of Madeira´s Christmas Illuminations and decorations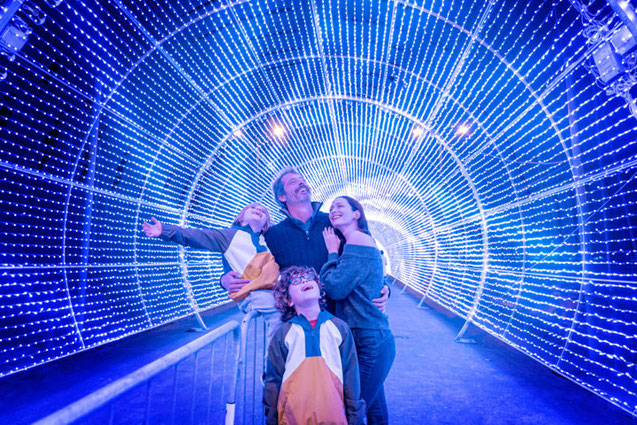 One of the main highlights of Madeira Christmas celebrations, are its most singular and magnificent Christmas illuminations and decorations.
Funchal as well as other villages around the Island, is intricately decorated an ornamented with enchanted Christmas lights and decorations, scattered along the islands, many streets and buildings, turning the Madeira into a whimsical wonderland setting filled with colour and fantasy.
Partake in the traditional Childbirth Masses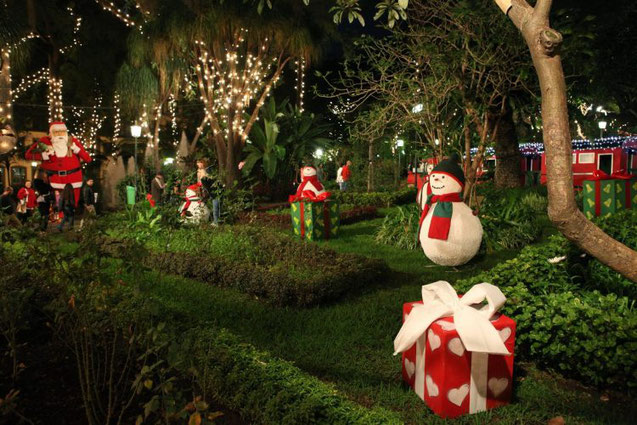 One of Madeira´s most popular Christmas traditions are the emblematical Childbirth masses, a set of nine religious ceremonies ("novenas"), taking place in parishes all throughout the island, between December, 16th and Christmas Eve, at the early dawn. After the mass, parishioners gather in churchyards singing Christmas carols, joined by traditional music groups playing string instruments, accordions and castanets. This very lively occasion invites people to enjoy the typical " despiques" (rivalry songs), and also to taste some of the local homemade Christmas treats, such as the honey biscuits "broas" and cakes, in addition to the typical liquors.

Best in Europe.
For an enchanted Christmas in Europe