From 18th November to 22nd December 2022
Winchester Cathedral's Christmas Market is one of the best in Europe, renowned for its bustling atmosphere and stunning location in the shadow of Winchester Cathedral. Inspired by traditional German Christmas Markets, you'll be captivated by the sights, sounds and smells of the Christmas Market, with tempting seasonal treats and delightful Christmas gifts. Discover 112 chalets filled with high quality exhibitors, hand-picked for their unique and exclusive products. At the heart of the Christmas Market you'll find a spectacular covered Ice Rink, the perfect winter playground!
Entry to the Christmas Market is free with Ice Rink tickets available in advance or on the day. The Christmas Market is open from 10am until 6.30pm Sunday to Wednesday and until 8pm Thursday to Saturday.

Best hotel deals for Christmas
in Winchester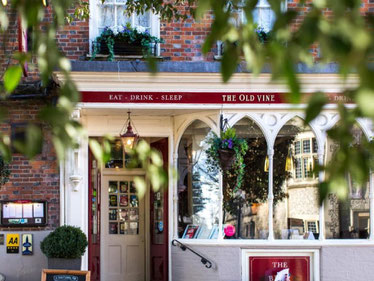 The Old Vine 
★★★★
The Christmas market is 100 m away
On-site restaurant and award-winning bar.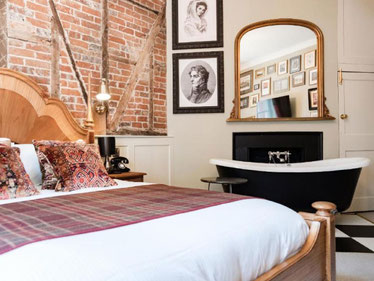 Wykeham Arms 
★★★★
The Christmas market is 300 m away
Great Food: Meals here are highly recommended

Christmas in Winchester
image gallery

Top things to do
for Christmas in Winchester Cathedral's Christmas Market
Visit Winchester Cathedral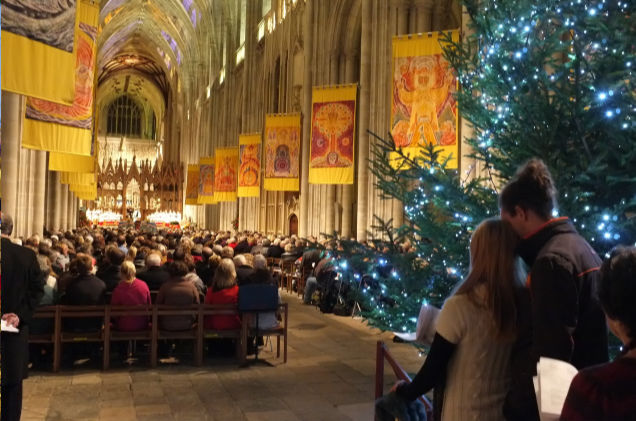 Make time to explore the magnificent Winchester Cathedral, one of the finest medieval Cathedrals in Europe. With a towering Christmas tree and traditional carol services throughout December, Winchester Cathedral really does epitomize the true joy of Christmas. Don't miss the fascinating new exhibition Kings & Scribes: The Birth of a Nation, which explores over 1,000 years of history. You won't be disappointed! At the heart of the Christmas Market you'll find a spectacular covered Ice Rink, the perfect winter playground! 
Skate on the Ice Rink
Located at the heart of Winchester Cathedral's famous Christmas Market, the Ice Rink enjoys stunning views of the Cathedral whilst the clear roof guarantees a rain-free skate whatever the weather. Regularly voted as one of the top 10 Ice Rinks in the UK, Winchester Cathedral Ice Rink is the perfect winter playground for skaters of all ages and abilities. The Ice Rink will be open from 21 November –5 January from 10am – 9am (last session starts at 8pm). Tickets are available online from £6.95.
Take a Tower Tour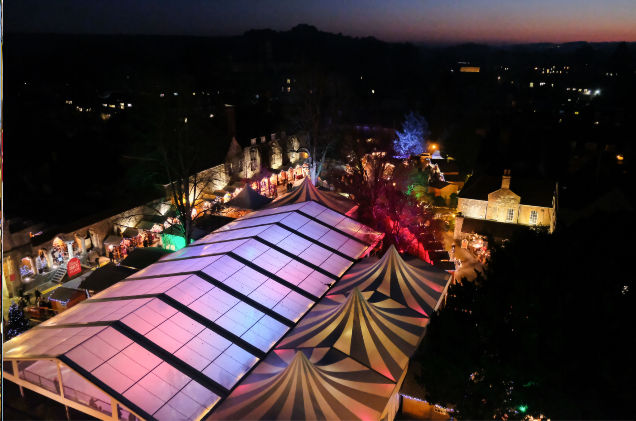 Complete your visit to Winchester this Christmas with a Tower Tour, an unmissable experience. Climb the Cathedral Tower and walk the full length of the Nave roof to enjoy the best views of Winchester and the Christmas Market and Ice Rink. Tower Tours are available during the day at 2pm or at twilight at 3.30pm. Tours are available on various dates from 22 November – 19 December and tickets are available on the Cathedral website or from the Cathedral Box Office 01962 857275.

Best in Europe.
For an enchanted Christmas in Europe